Location & Hours
Get Directions
11111 Kingston Pike
Knoxville, TN 37934
| | |
| --- | --- |
| Monday | 7:30 - 4:30 |
| Tuesday | 7:30 - 4:30 |
| Wednesday | 7:30 - 4:30 |
| Thursday | 9:00 - 6:00 |
| Friday | 7:30 - 1:00 |
| Saturday | Closed |
| Sunday | Closed |

Dr. Brent Fry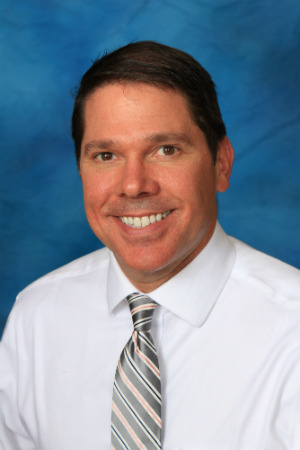 Education
Dr. Fry received his bachelor's degree from David Lipscomb University in Nashville, TN in 1993 and his doctor of optometry degree from the Southern College of Optometry in Memphis, TN in 1998.
After practicing optometry in Franklin, TN for four years, Dr. Fry moved back to Knoxville with his family and opened Premier Eyecare in September 2002. He attends many educational seminars throughout the year to stay current with the latest clinical procedures and information.
Dr. Fry speaks across the country to other doctors about contact lenses, educating them on new products and technologies that he has been able to offer his patients early on in the introduction of new contact lenses.
Personal History
Dr. Fry grew up in Knoxville and graduated from Farragut High School in 1988. After graduating optometry school, Dr. Fry married his wife Melinda. They now reside in Farragut with their two children. Dr. Fry and his family attend Hardin Valley Church of Christ.
Personal Message
It is my personal pledge to run my practice in a professional manner seeking to improve the quality of life of the people in the Knoxville community through better vision. I will continue to stay educated and trained in the latest technologies allowing me to offer the highest quality products and deliver the best possible service to my patients and will always put their needs above all else.
Professional Organizations
American Optometric Association
Tennessee Association of Optometric Physicians
East Tennessee Society of Optometric Physicians
Clinical Research and Speaking Positions
• CooperVision - Professional Advancement Consultant and Speaker on new products
• Synergeyes - Speaker and Clincal Advisor on hybrid contact lenses
IDOC - member and area director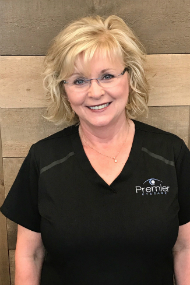 Mary - Office Manager, LDO
Mary is our office manager as well as one of our licensed dispensing opticians. She earned her associates degree in opticianry science at Roane State Community College in 1993 and earned her bachelors degree in organizational management concentrating in human resources in 2008. Mary always seems to find the "perfect pair" of eyeglasses for our patients. She works hard as office manager and billing and coding administrator, but also continues to work closely with our patients as an excellent licensed optician.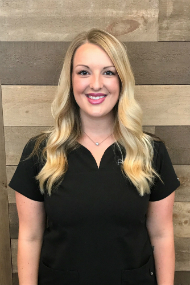 Jeriel - Certified Paraoptometric Technician (CPO)
Jeriel assists Dr. Fry in patient care and takes pride in making our patients feel comfortable and providing them with excellent care. Before joining our staff, Jeriel worked as a manager in retail which gave her excellent customer service skills. Jeriel is especially good with children and always finds a way to make them feel comfortable and have a great time in our office. In order to provide our patients with outstanding care, Jeriel has obtained her paraoptometric certification. Jeriel's heart of service extends outside of the work place, as shown by her dedication to her faith, friends and family.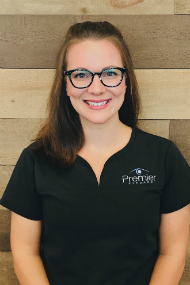 Jessica - Licensed Dispensing Optician (LDO) , CPO
Jessica is one of our licensed dispensing opticians who graduated from Roane State in 2010 with an associates degree in opticianry science. Jessica is also a certified paraoptometric and assists Dr. Fry in patient clinical care. This allows her to be able to provide our patients with technologically advanced eyewear addressing all of the vision needs determined during the exam. Jessica loves working with our patients and takes pride in helping to deliver outstanding customer service and products. In her free time, Jessica loves to bake and go on adventures with her spunky pup, Jasper.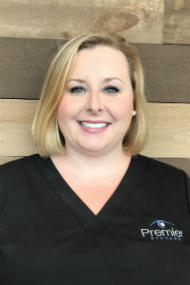 Erin - Certified Paraoptometric Assistant (CPOA)
Erin is one of our certified paraoptometrics who assists Dr. Fry in patient care and strives to give all of our patients a wonderful experience in our office. Erin also works at the front desk assisting our patients during check-in and check-out to make sure our they understand any insurance benefits being used and ensures that all information is updated and accurate. She is a graduate of the University of Tennessee with a Bachelor of Arts and has a background in retail management. She is very personable and enjoys taking care of our patients.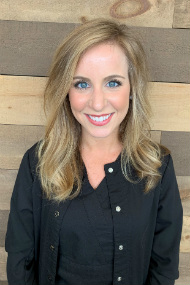 Angelia - Tech
Angelia assists Dr. Fry in patient care and ensures patients feel like family by providing outstanding care. Raised in Pensacola, FL, Angelia has always enjoyed outdoor activites and spending time with her family. Prior to joining Premier Eyecare, Angelia was a flight attendant for American Airlines where she used her amazing personality to assist passengers with travel. After becoming engaged to a Knoxville native, Angelia decided to make East Tennessee her new home. Angelia is currently in the process of becoming our next certified paraoptometric technician.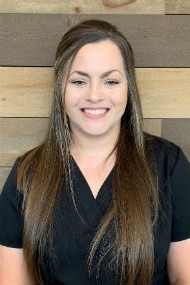 Ashley - Optician
Ashley is one of our opticians who graduated from Roane State in 2019 with an associates degree in opticianry science. Ashley enjoys using her skills to volunteer at RAM clinics helping people who otherwise might not be able to get vision care. Her caring personality and passion for the field really show while helping our patients find the best eyewear for their needs. In her free time, Ashley enjoys spending time with her Husband, Matt and son, Brennan.
Sarah - Optician
Sarah is one of our opticians who graduated from Roane State in 2019 with an associates degree in opticianry science. Sarah strives to ensure every patient is fit with the best eyewear to meet their visual and lifestyle needs. When she's not working, Sarah enjoys spending time with her family and friends. You may also catch her on off days working at her family's greenhouse in Harriman, TN.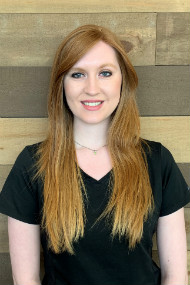 Jessie - Front Desk Coordinator
Jessie is one of the first faces you'll see when coming into our office. Jessie works as the front desk coordinator assisting our patients with check-in and check-out and helps them understand any insurance benefits being used. Jessie graduated in 2018 from King University with a bachelor's degree in Psychology. Having worked in the medical field for five years, Jessie is a great asset to our team. In her spare time she loves to curl up with a good book!